Giuseppe Crippa is the founder of Technoprobe and currently its Honorary Chairman.
After a brief experience working at Breda, in 1960 he joined SGS-ATES, the company that was later to take the name of ST Microelettronics. For more than 30 years he worked successfully in this company until his retirement in 1995. Over the years, he held important positions worldwide in the fields of production, processes and quality.
Throughout his career, Giuseppe Crippa had a strong desire to open his own business and pursue his technical and entrepreneurial passions. It was only his love for his work that held him back and led him to postpone starting his own business until the last years before his retirement.
In fact, it was only in 1993, after a few years of trials and experiments, that he managed, together with his son Cristiano, to set up a real business producing probe cards in the garage and attic of his home. He could not have done it without the administrative help of his wife Mariarosa Lavelli.
In 1995 Giuseppe Crippa retired and was able to devote himself full time to his new business. That was the year in which "Technoprobe" was formally established and the company's formidable growth began.
From that moment onwards, Giuseppe became the heart and soul of the company. With a volcanic technological mind, he is driven by the vision of being able to create a high-tech company in Italy.
His obsessive search for perfection and correction of every defect, in order to fully satisfy every customer request, gives an indelible imprint to Technoprobe's spirit and strategies. His humanity is a reference and guide for all employees in the company.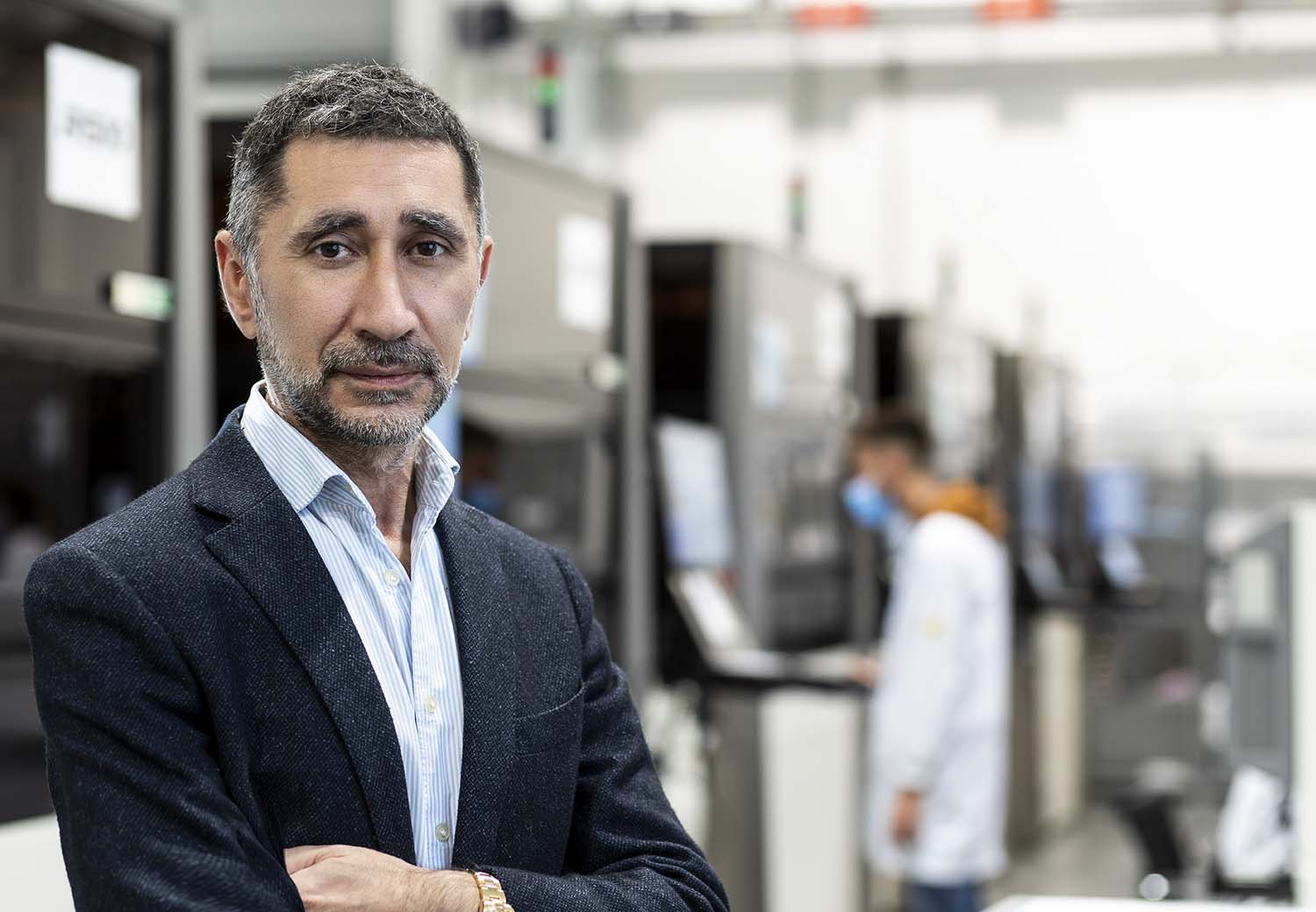 Cristiano Crippa is Chairman of Technoprobe's Board of Directors and co-founded the company with his father Giuseppe.
In fact, Cristiano has been helping and supporting his father since the start of the business in 1989. Together they set up a small business to manufacture probes for the probe card market (at the time, probe cards used to test chips were technologically immature and only produced in the United States).
From that moment on, Cristiano accompanied and guided, together with his father, the birth of the company and its growth, from the garage to the many offices around the world.
Since the early days of the business Cristiano has been the commercial soul of Technoprobe, the person in charge of customer relations. He spearheaded the birth and development of the first foreign subsidiaries, especially Technoprobe France in 2001, Technoprobe Singapore in 2004 and subsequently Technoprobe Philippines in 2010.
In 2018, Cristiano, together with his brother Roberto, promoted a 100% acquisition of DA-TOR spa, an Italian engineering company specialised in components for the hydraulics sector.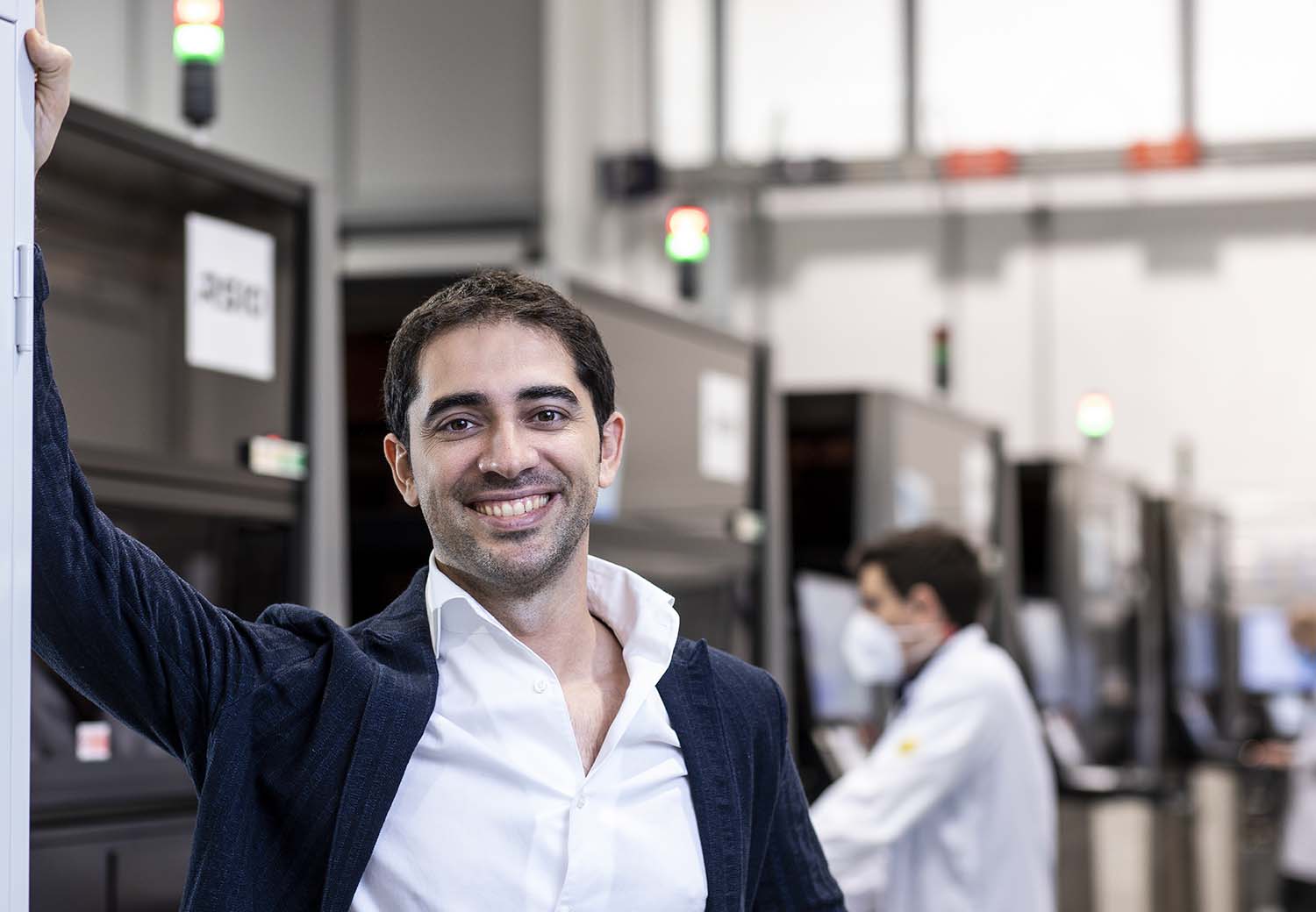 Roberto Crippa is the General Manager of Technoprobe.
A chemical engineer, after graduating from the Politecnico Institute of Milan he began his career working in the family business founded a few years earlier by his father Giuseppe and brother Cristiano.
In the early years, Roberto held a technical position related to product development and was author and co-author of numerous international patents.
He has held the position of General Manager since 2013. These were excellent years for the company, focused on relentless development thanks to a range of new products and technologies. Numerous factories were opened abroad to provide local support to customers, without ever losing the commitment to keep the technology and production in Italy.
In 2018, Roberto, together with his brother Cristiano, promoted a 100% acquisition of DA-TOR spa, an Italian engineering company specialised in components for the hydraulic sector. This acquisition began a process of business diversification aimed at creating an Italian industrial hub made up of excellent companies operating in different sectors.
In 2019 Roberto was nominated by the prestigious Forbes magazine as one of the best Italian managers.
Stefano Felici has been CEO of Technoprobe since 2017.
In 1999, after obtaining a degree in Electrical, Electronic and Communications Engineering and a PhD in Electrical Engineering at the Politecnico Institute of Milan, he joined the company founded by his uncle Giuseppe and cousin Cristiano, becoming a key figure, especially in the development of technological solutions.
From 1999 to 2003, he was Head of Research and Development, during which time he developed several internal patents including vertical fine-pitch technologies, and was also responsible for the technology transfer to the facilities in France and Singapore.
He was General Manager of the company in the United States from 2007 to 2015, while from 2003 to 2007 he held various positions including Product and Process Development Manager and Sales Director for Italy, Germany and Taiwan.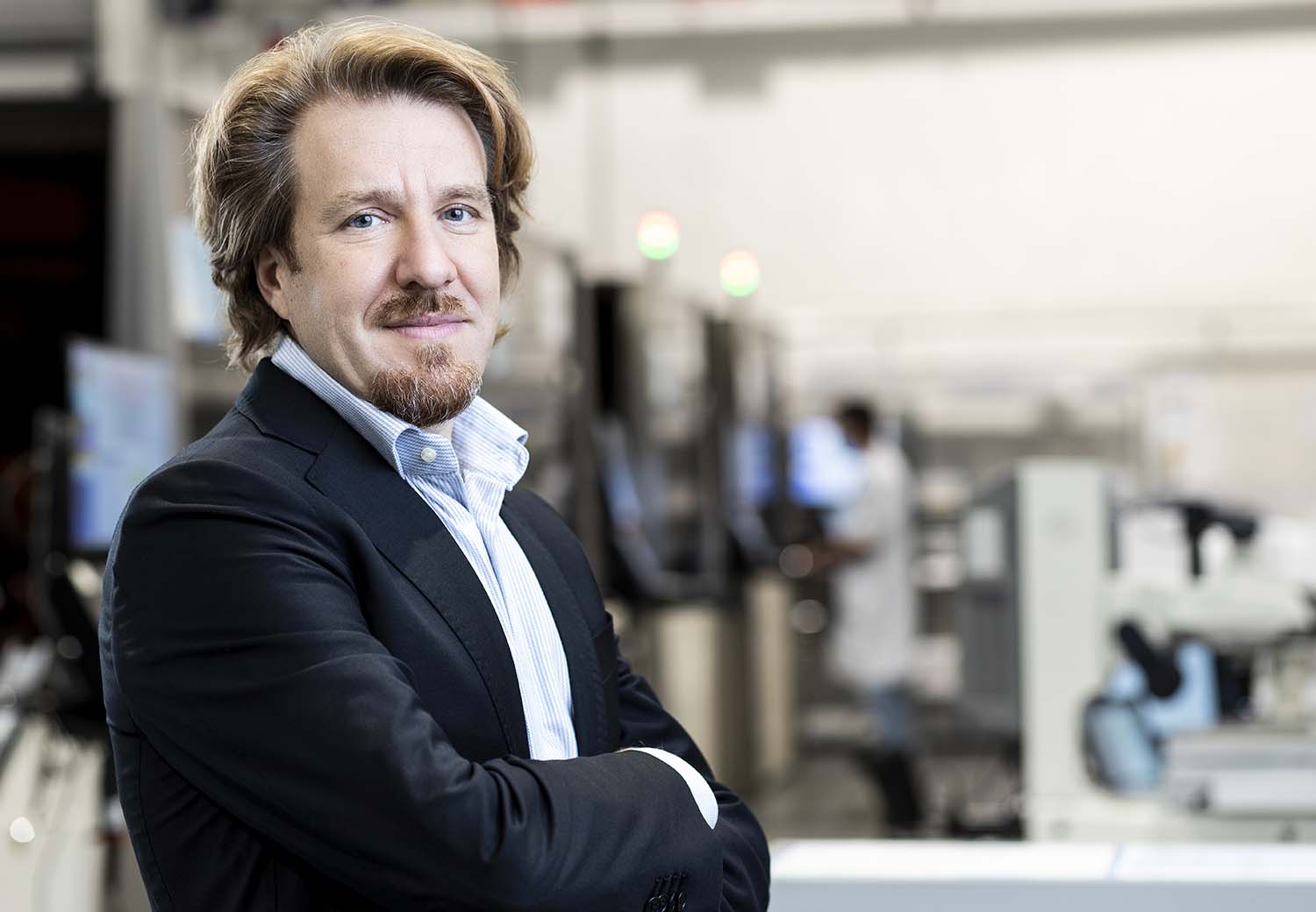 Fabio Morgana has been Technoprobe's Chief Technology Officer since July 2019.
He joined Technoprobe in November 2016 as Vice President of Sales & Marketing and subsequently served as Chief Operating Officer from September 2017 to June 2019.
Prior to joining Technoprobe, Fabio was Senior Director Europe Country Manager at Formfactor, where he worked for 10 years.
He also held various positions in the sales, technical and operational departments at Verigy, Agilent Technologies and STMicroelectronics.
Over the years, he has participated in international conferences, written papers, developed patents and proposed innovations in the field of probes and semiconductor tests.
Fabio graduated in Electronic Engineering with Summa Cum Laude from the University of Palermo.
Marco Prea is Technoprobe's Chief Commercial Officer and manages the Sales, Customer Support and Field Service teams worldwide.
He has more than 20 years of experience in the international semiconductor and semiconductor equipment industry.
He has been part of the Technoprobe team since 2012 and over the years has contributed to the growth of the company, successfully managing Technoprobe's Korean subsidiary since its inception in 2015.
He began his career at STMicroelectronics where he spent the first 4 years as a technician at the wafer fab. He then moved in the following 10 years to the Marketing, Sales and Business Development department, not only at STM but also at various start-ups always in the field of semiconductor components and high technology.
Marco Prea has many years of experience in defining business strategies, driving business growth and gaining market share and in coaching high-level international professionals.
He holds a Master in Physics from the University of Milan and a Master in Management from the Politecnico Institute of Milan.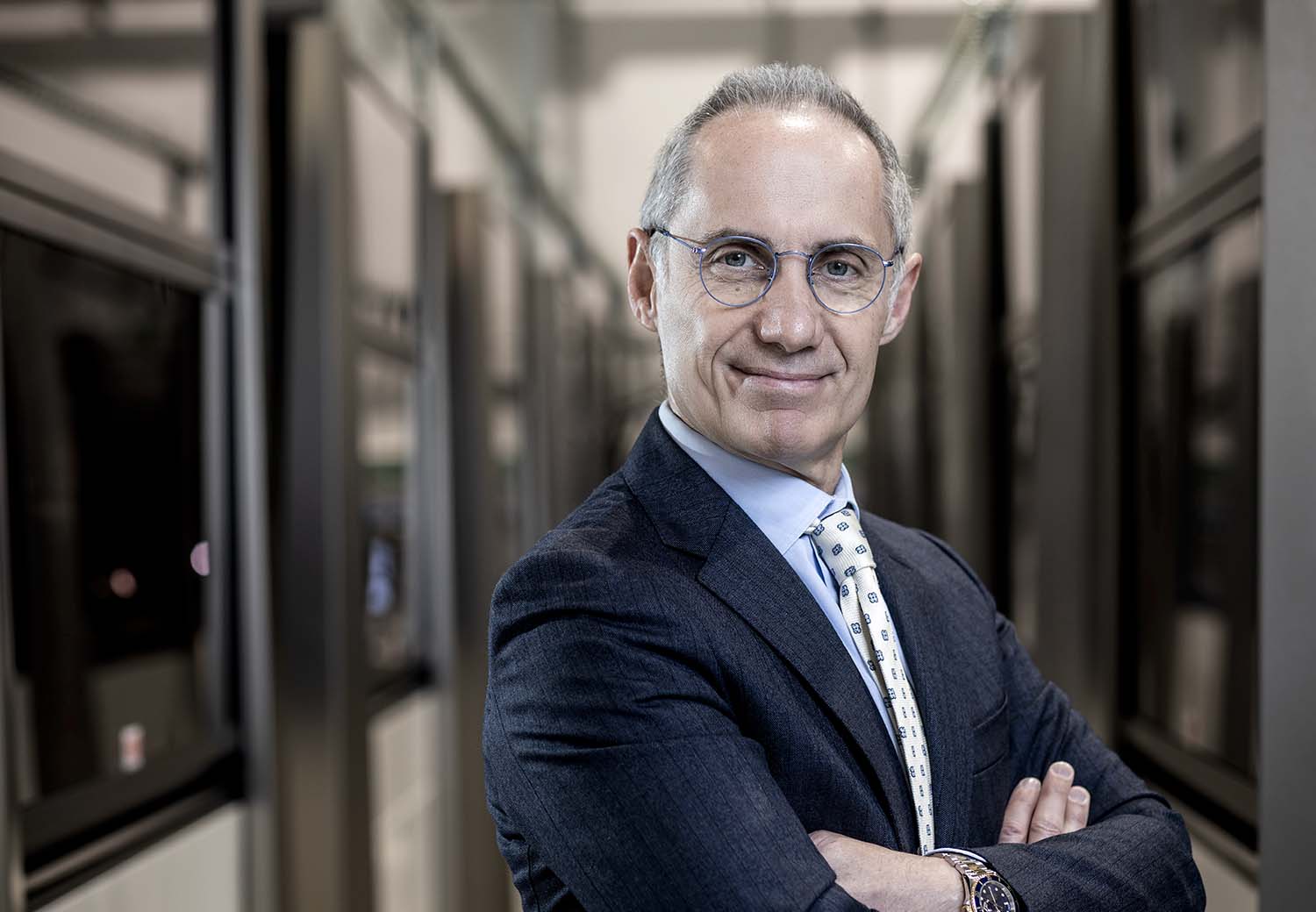 Since December 2021, Andrea Tornaghi has been Technoprobe's Chief Financial Officer.
Graduated in Business Administration from the L. Bocconi University in Milan, from 1991 to 1992 he worked as Assistant Administration Manager at Sagi Italiana S.p.A. From 1992 to 1995, he was the Administrative Manager of Roesler Rotofinish Group. From 1995 to 2000 he held the position of Strategic Controller at Kaimann Group.
In 2000 he began collaborating with the Pirelli Group, working as Controller of the Truck and Agro Business Unit of Pirelli Pneumatici until 2007. From 2007 to 2011 he held the position of Chief Financial Officer of Pirelli Eco-Technology.
From 2011 to 2015 he was Chief Financial Officer of Motorcycle Business Unit of the Pirelli Tyre Group and from 2014 to 2015 he was Head of Pirelli's Planning and Control Academies.
From 2016 to 2018, he was Chief Financial Officer of the EMEA Region of Prometeon Tyre Group and Credit Manager Mondo. From 2019 to 2020 he held the positions of GROUP chief financial officer, HR and IT Manager of the Negri Bossi Group, and from 2020 to July 2021 he was temporary chief financial officer of Voestalpine HPM Italia.
Since August 2020, he has held the position of Fractional Chief Financial Officer and director of Imm.re Dantom S.r.l.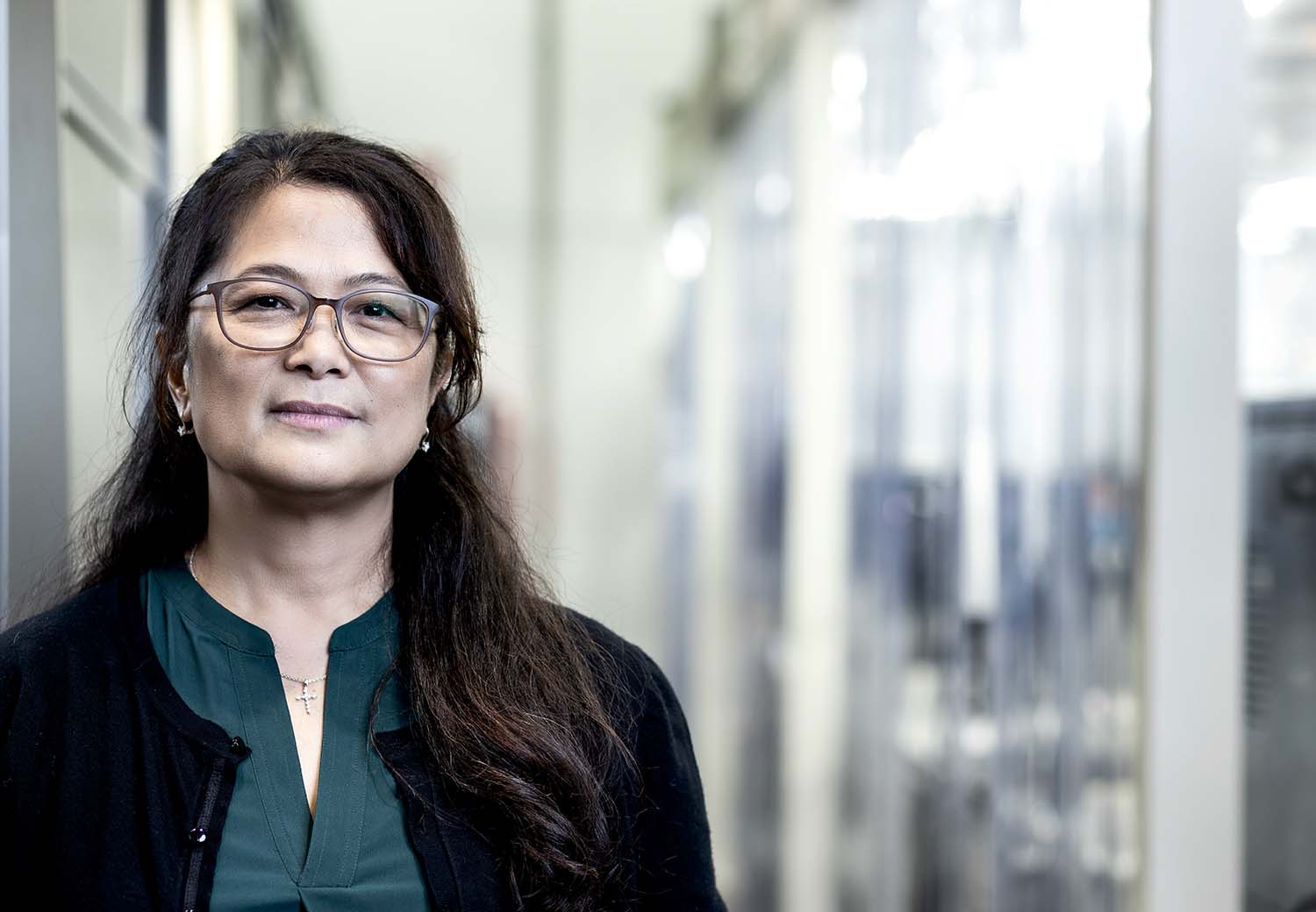 Marita F. Villarreal is the Chief Business Development and Marketing Officer at Technoprobe.  She is also VP of Business Development at Microfabrica, a wholly owned subsidiary of Technoprobe.
Prior to Technoprobe, Marita was VP of Worldwide Strategic Sales at Formfactor.
She worked at Microprobe Inc. for over 10 years and served as Director of Sales and Customer Service where she was instrumental in the growth and success of the company leading to the acquisition by Formfactor.
Marita has a proven track record of cultivating large scale businesses for the successful financial growth of several companies.  She brings over 33 years of experience in Engineering, Operations, Sales, Business Development and Marketing with various companies including Texas Instruments, Kulicke and Soffa Industries Inc., and Wentworth Laboratories where she began her career in the Semiconductor Industry.
Marita has a Bachelor of Science degree in Industrial Technology, Design and Electronics and a Minor in Business Management from San Jose State University.
James McGuire is the Chief Strategy Officer at Technoprobe.
He has over 30 years of experience in Business Development, Sales, Customer Support, and M&A integration.
He held executive Sales, Service, and Business management positions with Technoprobe, Formfactor, Applied Materials, Novellus, and Cymer.
He also brings over 10 years Wafer Fab experience with various companies including Texas Instruments, Honeywell, and Texet Semiconductor.
Jim is very focused on influencing the growth-oriented strategy, strategic partnerships, and Customer Relationships of Technoprobe reporting to the CEO.
The right place to look for a job